I started in the cattle business in Ringwood Oklahoma in 1991 at 20 years of age, by purchasing bred Brangus heifers. I raised Brangus cattle for 11 years. The Brangus cattle lacked the growth that I desired to see in my calf crop.  After talking to several cattlemen and considering different breeds I decided to try Gelbvieh bulls on my Brangus cows. The first Gelbvieh sired calves had bigger weaning weights and a docile disposition. I was very pleased with the bigger weaning weights and the calves had more muscle. The docile disposition was a bonus that I was not expecting. The calm disposition of the calves was so much easier to work with after weaning.

I did further research on the Gelbvieh breed and found out about the maternal side of Gelbvieh, how the Gelbvieh cows have such good milking ability and mothering instinct. The MARC "Meat Animal Research Center" data was very convincing that Gelbvieh was superior in numerous areas. According to Meat Animal Research Center Gelbvieh was the only breed that reduced mature cow size in its germ plasm study between 1974 and 2004. Also in the most recent MARC evaluation, Gelbvieh sired calves had the lowest birth weight of the four major continental breeds and tied for top survivability of all breeds. MARC research also shows Gelbvieh ranks first in combining fertility and growth, the two most economical traits in beef production.

I purchased my first purebred Gelbvieh heifers in 2002, and then in 2003 I sold the commercial Brangus cows and switched over to a total purebred herd. I went to the Oklahoma Gelbvieh Association's breeder sale and bought the top selling bred cows. Then in the fall I purchased open Gelbvieh heifers from Oswald and Sons Gelbvieh in Hutchison KS.

Adkins Gelbvieh relocated to Iroquois South Dakota in April of 2006. Since that time we have expanded our herd. We have a very extensive A.I. program. All A.I. bulls and herd sires used at Adkins Gelbvieh meet our high standard for performance and economic traits. As the beef industry demands higher quality carcass we are meeting the challenge. We use Ultrasound and DNA testing to insure that our cattle are hitting the mark. The sires we use are breed leaders in tenderness, marbling, carcass value, and feed lot merit. We are still keeping birth weight, weaning weight, yearling weight, milk, and fertility in focus. We are not willing to sacrifice any of these traits to chase single trait fads.

We are a Christian
(Mennonite)
company and we endeavor to be honest and upfront in all we do.   It is our goal to keep our customer happy and help them meet their bull and female needs. WE sell 25-30 bulls every spring and 10-15 open heifers every fall. Every bull we sell will be semen tested and guaranteed for the first breeding. We guarantee all females to be breeders. Give us a call we would love to show you around.   (605) 354-2428 
Gelbvieh & Balancer Performance Genetics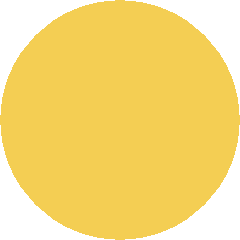 Gerald & Sarah Adkins

41606  195th St. 

Carpenter SD 57322 

(605) 354-2428